sponsored by
| | | |
| --- | --- | --- |
| | | OSdata.com |
Project
It is my claim that I can create and distribute free college text books on a core subject (computer programming) to tens of millions of college students per year for hundreds of dollars a month, helping keep poor students in school (who might otherwise be unable to afford an education). And the free college text book will be available to hundreds of millions more who can't afford college tuition and are self-teaching.
This is an incredibly powerful and useful project that will do a lot of good for a lot of people for very little cost and could potentially net a business a whole lot of money.
By using the internet, I can with very little funding (hundreds of dollars a month) help literally tens or hundreds of millions of students when traditional methods would cost around a billion dollars or more. If altruism is not a motivation for funding this project, consider placing banner ads for your business before the eventual audience of tens of millions per year. Or consider the value of access to the technologies that I have to build. Or just hire me for a completely unrelated minimum wage job and let me be able to fund this project all by myself.
I understand that it is easy to assume that kind of bold statement coming from someone who isn't rich and famous must be insane ramblings of a madman.
Facts don't wear a suit and a tie. Look anywhere n the site you want to look. I suggest the beginning of the programming text book because it is on topic.
Lots of skilled professionals have looked at the facts and found them reasonably accurate and precise.
A large number of colleges and universities, major computer businesses, government officials, and working professionals from around the world have looked at my writings and used them.
You do not have to take anyone else's word. Read my writings and make your own independent judgement.
the problem
The problem is that college text books have gotten so expensive that many students are dropping out of school simply because they can't afford the books. many other students are switching to a les expensive major rather than learning the subject that best matches their interests and abilities.
traditional solution
The traditional solution would be to purchase the books and give them to the poor. Let's look at the costs.
Almost every student must take at least one computer programming class and many majors require several classes.
Computer science books are more expensive than regular text books and the average price per text book was more than $140 in 2007.
There are more than 12 million full time college students in the U.S. (and six million more part time) and more than 150 million world wide. China (largest nation in the world), India (second largest), and Indonesia (fourth largest) all teach many of their computer science classes in English. English speaking nations include Australia, Canada, Great Britain, Ireland, New Zealand, and the United States.
Mutliply a book price of $100 times 10 million students and the cost is a billion dollars! Add in distrubtion costs and subtract any volume discounts. This is a huge cost for just one book (although an expensive book that almost every student needs).
better solution
I can write a free downloadable college text book on computer programming. The costs for creating the book are trivial (a few hundred dollars a month).
The costs include someplace in walking distance that is indoors and has a lock, desk or table, chair, electricity, and internet connections (two independent providers is best). These are trivial costs.
In the four years that I have proposed this simple clow cost solution I have asked for minimum wage pay for myself. I am no longer asking for that, resulting in greater savings. The downside is that I will lose a lot of time as I try to find a minimum wage job during the day and also lose time when I find such a job.
qualifications
Can I write this book?
I am both an experienced writer (I currently work as an unpaid volunteer giving the news on KOCI radio, 101.5 FM and on the wbe at http://www.kociradio.com/).
I am an experienced computer programmer, specializing int he obsolete skill of assembly language programming. I claim that I am one of the top few computer programmers in the world.
You can test my ability to write by simply looking at the work that I have already completed: programming text book.
Material from my website was quoted by the U.S. Navy in testimony before Congress to change to Linux for mission critical computers. Material from my website was quoted by the state (land) government of North Rhine-Westphalia in testimony before the German Bundestag regarding changing all systems to Linux. Material from my website has been used in more than 300 colleges and universities world wide (as of 2001).
business advantages
There is a huge advantage to a business that would fund this non-profit work. The expected number of U.S. students should exceed five million a year, with a similar number of working professionals. The world wide numbers of college students should exceed 25 million a year. These are conservative estmates.
I'm not a business person, so I cant tell a business how to make money, but I can point out that websites that average more than two million visitors a month make millions of dollars a year.
Note that the trivial costs metnioned above (a few hundred dollars a month) would completely disappear in the situation of a for-profit business, because you would already have everything needed.
As a note, it does not make sense to try to gouge students with a "small fee". That defeats the whole purpose of a free downloadable college text book and would cause professors to revoke their donations of materials and make it less likely that they would assign the text book over a published mainstream text book.
Further, anyone who has been paying attention to the last 20 years of the internet will realize that there are few faster ways to make people leave a websiute than to try to charge for the material on the website.
And the people proposing this idea have no experience in the highly competitive field of book publishing. This is a bad idea all around. The only solution is to make the book available for free.
technologies
Also consider the accss to the technologies that I have to create.
Think for a moment about the technologies that need to be made to allow students to learn how to program in a wide variety of programming languages. This is the exact same task that many large scale businesses face: large numbers of programmers working in a large number of diverse programming languages. Bringing order to that chaos is a valuable asset.
And even if you don't care about the large scale problem, each individual compiler and other assorted programming tools are useful all by themselves.
And some of the example code could be turned into real working software.
hire me
The other possibility is to simply hire me at any minimum wage job and let me build this project in my own time.
I keep hearing about "the Mexicans" taking the "jobs Americans don't want." Well, I'll take one of those jobs. I'll do anything that is legal, safe, and ethical.
moving forward
I write this message a few days before I become homeless. Because I am homeless, there is no phone or e-mail that can reach me. I can be reached at Milo, PO Box 5237, Balboa Island, California, 92662.
The costs for this program are trivial and the benefits for the public very large and the possibility for the sponsor to make millions of dollars. Please contact me if you can afford a few hundred dollars a month for this project.
homelessness
I want to briefly address stereotypes about the homeless.
There is the claim that homeless persons are homeless because they are intrinsically lazy. I am not lazy. I am one of the hardest working persons you will ever meet. Do you think I could effectively compete against large businesses spending millionsor hundreds of millions of dollars on staffs of hundreds of creative people and come out ahead of them if I was lazy?
There is the claim that homeless persons are stupid. When I was starting kindergarden I was tested and had an intelligence comparable to Einstein and Newton and a reading comprehension level of 12th grade (the highest their test went). I first programmed a computer at two years old. I am not stupid.
There is the claim that homeless persons are alcoholics or drug addicts. I do not drink alcohol. I do not ingest any illegal drugs and am not taking any prescription drugs. I do not eat meat. I live a very clean lifestyle.
I do not understand why I am having such problems finding a job, although this is a very hard time for many Americans.
There is the claim that as an assembly language programmer that I am obsolete. I wrote an interpretter for Forth and worked on teams building compilers for C and SmallTalk. I know how to program in high level languages, including object oriented programming. it is absurd for business persons to keep thinking my skills are obsolete when I can probably program circles around almost any entire programming staff inthe world.
You would think that Larry Page would hire me at minimum wage to clean the dishes at the cafetria he provides for his important employees just to have me available so that when his highly paid programmers and engineers are unable to solve something, they would have someone to go to to get the solution. I can wash dishes and solve the most difficult programming problems at the same time.
contact
Milo, PO Box 5237, Balboa Island, California, 92662.
OSdata.com is used in more than 300 colleges and universities around the world
Find out how to get similar high web traffic and search engine placement.
---
A web site on dozens of operating systems simply can't be maintained by one person. This is a cooperative effort. If you spot an error in fact, grammar, syntax, or spelling, or a broken link, or have additional information, commentary, or constructive criticism, please e-mail Milo. If you have any extra copies of docs, manuals, or other materials that can assist in accuracy and completeness, please send them to Milo, PO Box 1361, Tustin, CA, USA, 92781.
---
---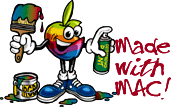 This web site handcrafted on Macintosh

computers using Tom Bender's Tex-Edit Plus

and served using FreeBSD

.

---
†UNIX used as a generic term unless specifically used as a trademark (such as in the phrase "UNIX certified").
Names and logos of various OSs are trademarks of their respective owners.
Copyright © 2011 Milo
Last Updated: Mar 31, 2011
Created: Mar 31, 2011
If you spot an error in fact, grammar, syntax, or spelling, or a broken link, or have additional information, commentary, or constructive criticism, please e-mail Milo.